Information to Parents about our Services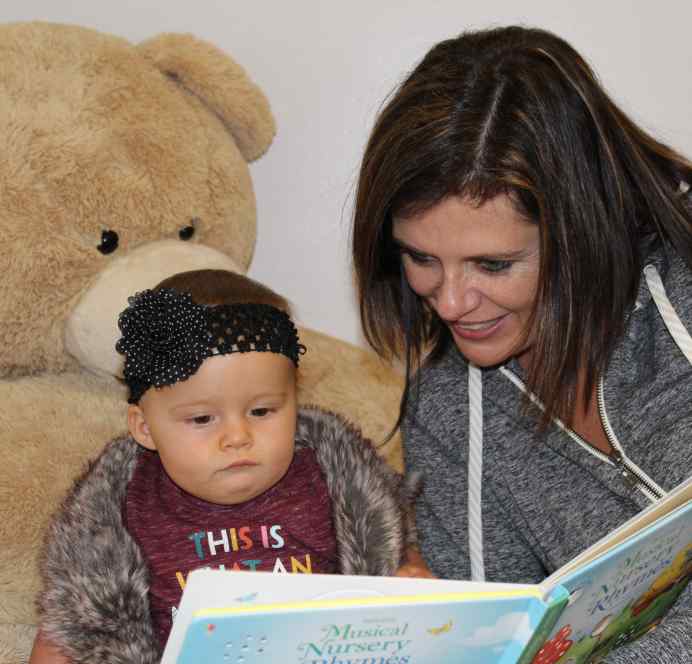 We provide the parents guide as a reference to the services we offer, details on what is expected and how we do child care.
Table of Contents
Our Mission
Our mission is to ensure that all children from across the globe feel safe, have fun and create magical vacation memories!
When you hit the slopes, you want to make sure your child has an enjoyable day too. At the Alta Children's center, you can be sure that your child receives the best care possible – and has a wonderful time to boot!
The Alta Children's Center is a state-licensed child care facility approved to care for 46 children only from ages 6 weeks to 12 years.
Throughout the winter season and we provide a safe and nurturing environment with a variety of age appropriate materials to explore, create and learn with. PS: Reservations are required, because space is subject to availability due to increased demand.
Infant and toddler Care (6 weeks to 24 months)
Our Infant care program is available to children between six weeks and 24 months of age. Together, with you, we will create a daily program to meet the needs of your child's diet, schedule, and routine. Our infant room is well stocked with the nursery specific items such as cribs, rocking chairs, swings, soft toys and board books, bowls, spoons, bibs, table food, and milk. Of course, you are always welcome to bring anything specific you would like for your child. In addition, please be sure to bring the following items;
What to bring: Please be sure to label ALL your child's belongings to ensure that they make the trip back home with you.
DIAPERS AND WIPES
CHANGE OF CLOTHES
BREAST MILK OR FORMULA (AS NEEDED)
STRAINED FOOD (AS NEEDED)
COMFORT ITEM (PACIFIER, BLANKET, ETC. AS NEEDED)
Children (2 years and up)
Children 2 years and above enjoy playing in the areas designed for specific activities such as dramatic play, creative arts, literacy, science & mat exploration, music, block and physical activity play. Your child's day will include art projects, musical games, healthy morning and afternoon snacks, lunch, and rest time to keep your child happy and active all day.
What to bring - Please be sure to label ALL your child's belongings to ensure that they make the trip back home with you.
DIAPERS AND WIPES (AS NEEDED)
CHANGE OF CLOTHES
COMFORT ITEM (PACIFIER, BLANKET, ETC)
Ski School (4 years and up)
We work closely with the Alf Engen Ski School. Private lessons for 3-year-olds are subject to capacity and availability. The ski school does not accept advance private lesson reservations for 3-year-olds. For further information please visit Alf Engen Ski School (alta.com) or call 801-799-2271 for specific information on private lessons. Children ages 4 and older can pre-register for full day Ski Adventure group lessons. For more information and reservations, click this link: Kid's First-Time Ski Adventures (alta.com).
Meals
We pride in offering delicious healthy food to the children. With occasional substitutions the menu is filled with whole grains, lean meats, fresh fruits and vegetables served with 1% milk and water. Please highlight allergies and/or sensitivities during enrollment! Please see our detailed Meals page here.
Our Staff
At the Alta Children's Center, our staff take pride in creating a nurturing and creative atmosphere where your child can play, learn and grow. Each member of our teacher team is trained in early childhood education, has been federally background checked and is certified in infant and child CPR and first aid. Under the direction of Ilse Wilson, owner of Fairyland Child Care, Inc. dba Alta Children's Center, she ensures high quality because quite simply put, her passion is child care. She has her degree in Early Childhood Education, won the 2016 Early Childhood Teacher of the Year and is a 2017 National teacher award winner. Ilse was born in South Africa to a German family and speaks English, Afrikaans and German fluently. Take a look at our Child Care Providers Page.
Pricing and Packages
Full Pricing and Package details are located here.
Insurance
The Alta Children's Center carries business liability insurance. Liability is based on each occurrence or a general aggregate. Medical expenses carry a $5,000 per person insurance; and additionally, we have Fire Legal Liability. Workman's Compensation insurance is also carried for all employees.
Need Evening Care?
We partner with Mountainside Sitters to offer top quality evening care services for your kids. Visit their website at https://www.mountainsidesitters.com/ for details and rates.
Reservations
Unlike other ski resort childcare facilities, Superior Childcare has a large space of approximately 1600 square feet. We can guarantee reservations as we staff to accommodate even last-minute ones - although we definitely recommend making early reservations. Our deposit is nonrefundable but can be moved to a different day if travel plans change. We highly recommend making advanced reservations to guarantee your child's spot. Reservations can be made by following the reservations link or E-mail us at reservations@altachildrenscenter.com.
Cancellation
Please give us a 48-hour notice when cancelling your reservation, to accommodate another child's enrollment.
There is no cancellation fee, but the deposit paid is non-refundable. If you have purchased a multi-day package you may adjust your days as needed but ALL remaining days, after the expiration date, will expire.